An electrician is a professional expert who can troubleshoot and fix common electric problems or install new lightings in homes as well as offices.
They are responsible for installing, maintaining and repairing electrical appliances and devices whenever needed.
They make sure that your property's electric system is running effectively, safely and smoothly. They often take care of issues related to lights, electric appliances, electric equipment, and power supply not only in offices and homes, but also in industries, power plants, buildings and infrastructures.
Today, these professionals are crucial for living a comfortable life, as their main job is to ensure that all the elements of the electrical system are working properly.
Electricians can be majorly divided into two main categories: residential and commercial, however, there are different types of specializations available in the electrical field which require specialized training and certification. Let's talk about them in detail.
Residential or Domestic Electricians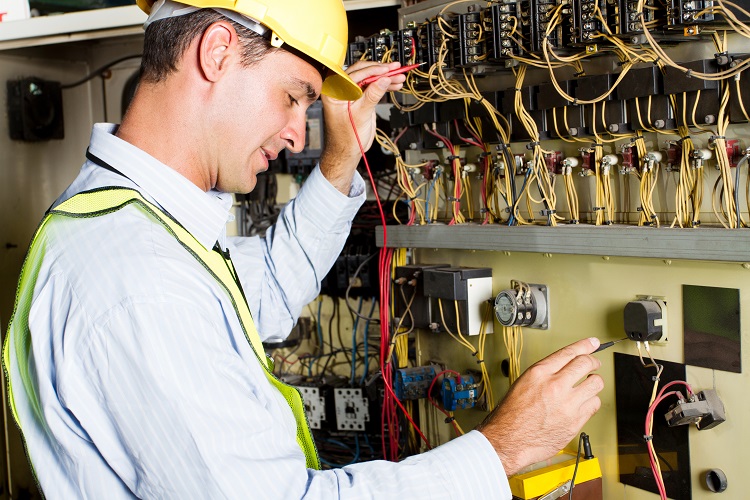 A domestic electrician is the one that we generally require for any electrical problem at our home.
Depending on their qualification and expertise, their service can range from regular repair and maintenance work to installation of lights and even total wiring system of the house. The major responsibilities of domestic electricians are:
To ensure proper operation of all the electrical devices in a house
To install and maintain electrical systems, lighting and wiring
Detect and repair the problem in electric wiring and electrical systems
Replace broken down or old electrical gears
Working as per the local and national electrical safety regulations
Commercial Electricians
As their name suggests, commercial experts work on bigger projects that may include big malls or offices.
Big organizations often require more electric power supply than domestic supplies. A commercial electrician finishes apprenticeship training of certain hours to work on commercial projects. Some of their major responsibilities are:
To Install and maintain electrical systems, lighting or wiring in commercial buildings
Check electrical systems to ensure they are working as per safety regulations and are safe for work
Detect and fix wiring or electrical problems
Read and interpret technical plans and drawings
Directing groups of junior apprentices, depending on experience
Apply local and national electrical safety regulations
Maintenance Electricians
Maintenance electricians work in large plants or factories to work on large and precarious electrical systems.
They repair heavy machinery in factories, maintain total utility electronics and power network in building multiplexes, perform regular examinations of equipment to assess their operational conditions and make the needed replacements and repairs.
They also repair programmable logic functions while ensuring to work as per the local and national regulations.
Industrial Electricians 
As the name suggests, an industrial electrician works in industrial facilities. They generally know complex electrical systems or robotics in chemical plants or manufacturing units. However, they need to acquire a license by working under a certified industrial level expert.
Journeyman Electricians
 Journeyman electricians are responsible for handling security systems, power supply and communication systems in industrial, commercial or residential locations. They are also called lineman, and they require additional training to guide an entire team of electricians.
Construction Electricians
Construction electricians specialize in undertaking electrical work at construction sites.
During the construction of residential, commercial and industrial buildings, the construction electricians are hired to install switches, lighting fixtures, communications equipment, circuit breakers, heating and cooling system, etc. They also detect and fix defective parts and understands construction drawings and blueprints to serve as needed.
Master Electricians
A master electrician is an uppermost position in the electrical domain. It indicates that the expert has got comprehensive schooling, apprenticeships, training and work experience and that they can handle all types of complex electrical systems anywhere. They work as supervisors to undertake complex electrical equipment problems.
So, we have seen that electricians can perform various types of chores in the electrical industry depending on their qualifications, experience, and licensing. We need to employ an electrician who can produce better results as per the nature of electrical work to be carried out.