2020 is such a harsh year for all of us, especially for people who planned to travel more as a part of their New Year's resolution.
But don't let this gloomy year crush your spirits and spoil your wanderlust – we will travel again!
Once the world finally reopens, don't think twice about grabbing your passport and escaping to the most beautiful places on earth. 
Speaking of beautiful destinations, why not put Ireland on your bucket list? Ireland, dubbed as The Emerald Isle, is one of the most wonderful places in the world.
The country is jam-packed with picturesque natural landscapes and heritage sites to discover, as well as a lively nightlife to take part in. 
While Ireland is beautiful all year round, it's nice to know what it's like depending on the season of your visit. 
What's the best thing to do in Ireland during the Summer, Fall, and Winter? Let's find out. 
1. Spring (March, April, May)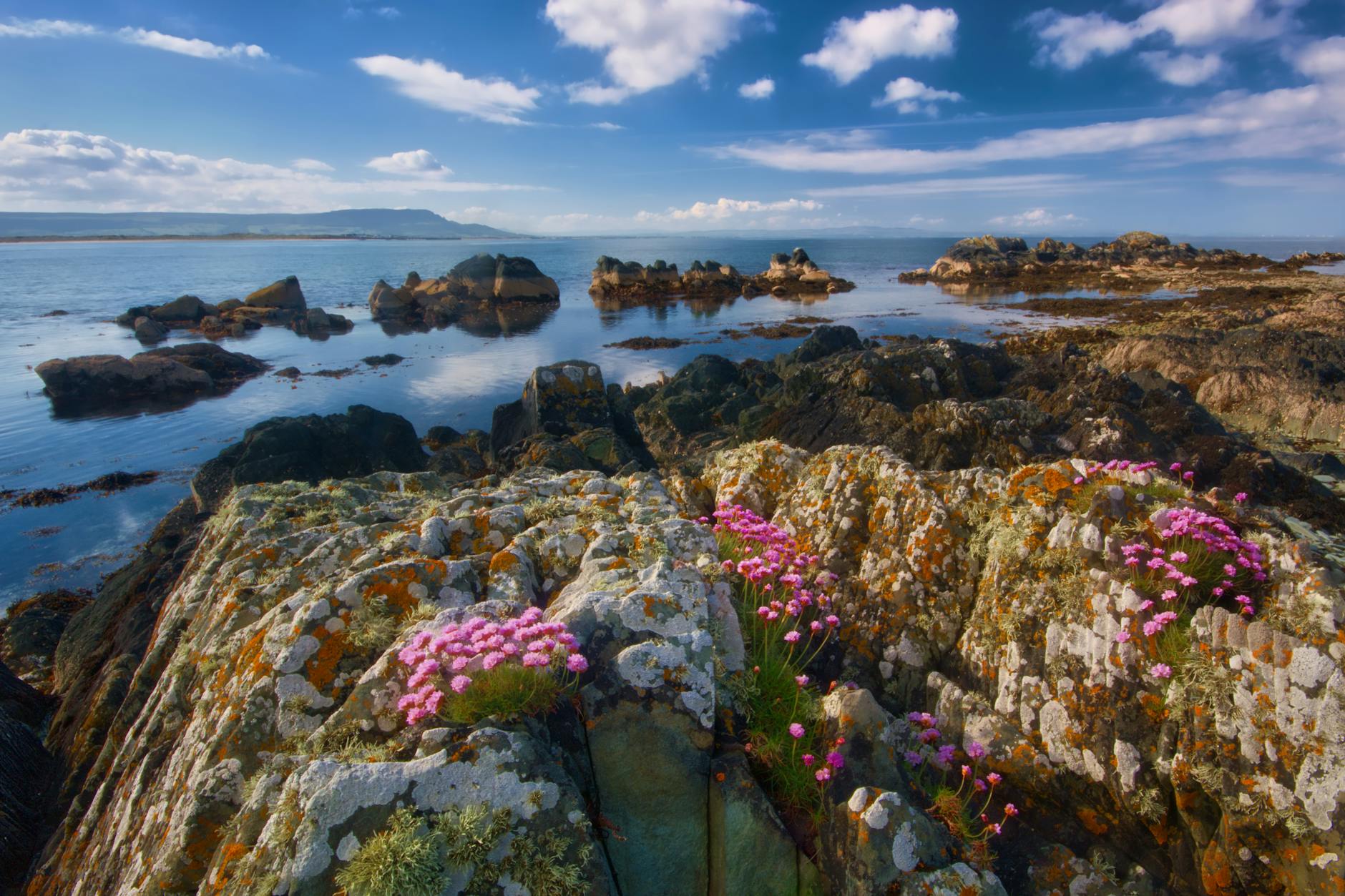 2. Discover the natural landscapes
If you want to see the natural beauty of Ireland, visiting during the spring season is a must. The days are longer and the nights are shorter.
Thanks to the former season's rainfalls, the country is in full bloom. You can see the countrysides flaunting their lush green and picture-worthy landscapes.
Ireland has an overwhelming list of amazing natural landscapes to visit. These include the Cliffs of Moher, Slieve League Cliffs, Ring of Kerry, Skellig Michael, Dingle Peninsula, Glendalough, Connemara, and Giant's Causeway. 
3. Celebrate St. Patrick's Day
St. Patrick's Day, which is celebrated on March 17th every year, is the biggest holiday in Ireland. Every city has its own festival or parade, from the modern city of Dublin to the historic city of Kilkenny. 
During the five-day celebration, expect everyone to be lively. Fill your tummy with food and beer, mingle with fun-loving locals, listen to live music left and right, and anticipate a huge parade with theatre and pageantry companies putting on a spectacular show. 
4. Summer (June, July, August)

5. Enjoy the best weather in Ireland
Contrary to popular beliefs, it doesn't rain in Ireland for 365 days straight, though the country is known for its mild and humid weather with abundant rainfall.
If you're still wondering when's the best time to visit Emerald Isle for the best weather, it would be summer. Temperatures range from 15°C-21°C.
Visit pubs. Enjoy a pint of Guinness. Take lots of photos (the skies are bright and blue). Go to the beach. Take a scenic walk.
While you can expect a lot of tourists, don't let the crowds stop you from enjoying the sunny weather and the best tourist attractions in the countryside and the city. 
6. Immerse yourself in lively festivals with fun groups of people
We all know that summer is always a high-tourist season wherever you go. Why not make the crowd's energy work for you? Aside from visiting Ireland's stunning beaches (which is an obvious choice for your summer vacation), the best way to enjoy a peak season like this is to immerse yourself in festivals. 
Ireland's summer is filled with lively festivals where you can experience live music and entertainment, savour locally prepared food, see local arts and crafts, and simply enjoy the Irish people's positive vibes. 
June:

June Bank Holiday, Ennis street festival (lively festival in County Clare with locally-prepared food and live entertainment), Carlow Arts Festival, and Immrama (travel writing event in Lismore, County Waterford).

July:

Galway Arts Festival. 

August:

Dublin Horse Show, the Rose of Tralee Beauty Pageant, and the Puck Fair in County Kerry. 
7. Fall (September, October, November)
8. Visit the castles of Ireland
Ireland is home to around 30,000 castles. Wherever you are in Ireland, whether you're in the metro or the greater countryside, you can find at least one historic castle. While they're open year-round, the castles will be crowded during the summer months. 
If you're planning to visit during nice weather while meeting fewer people, visit during the shoulder season (May to June, and September to November).
If you visit during the latter, you'll get to enjoy the lovely autumn hues of the surroundings, making your visit even more romantic. 
9. Take a historic trip in Kilkenny
Speaking of castles and history, Kilkenny castle is one of the most enchanting castles you should miss. This impressive 12th century Norman castle lives in Kilkenny, which is often referred to as Ireland's most beautiful historic city. The town is home to various historic medieval sites, gathered in a small area, including The Black Abbey, St. Canice's Cathedral and Round Tower, and Saint Mary's Cathedral. 
The ancient buildings and the narrow, winding streets also blend seamlessly with modern hotels in Kilkenny, museums and galleries, restaurants and cafes, shops, and other establishments that showcase the city's progressiveness. 
10. Winter (December, January, February)
11. Catch the Northern lights (From November to February)
Have you been dreaming of seeing the vivid hues of purple and green in the sky? If you're in Ireland during winter, you can feast your eyes on the wonderful Aurora or Northern lights. Travel to Donegal and Northern Ireland for the best views. 
12. Visit snow-peaked mountains
Looking for a wintry escapade? While Ireland won't be completely covered in snow, you can see patches of white when you venture into the far north or when you visit snow-peaked mountains, hills, and forested areas.
13. Witness the Winter Solstice in Newgrange
Winter Solstice, a pagan feast on December 21st, is one of the best things to anticipate during winter.
Newgrange, a prehistoric monument in County Meath, Ireland, is best known for the illumination of its passage and chamber by this phenomenon. Visit the Neolithic site of Newgrange to witness this world-famous solar alignment.
Also Read: Looking For Amazing Tourist Activities Know The Things To do in Newquay